New Home Construction
Getting the home building process started shouldn't be a complicated endeavor. Our "sister company" Atlantic Home Construction, offers new home building services. Atlantic Home Construction serves the Frederick and Washington County Maryland area. We focus on our local area in order to provide the best pricing and reliability from our vendors we network with. Combined with decades of experience, expertise in all levels of real estate and building, and our desire to provide quality customer care, makes Atlantic Home Construction a great choice when looking to achieve your new home construction goals.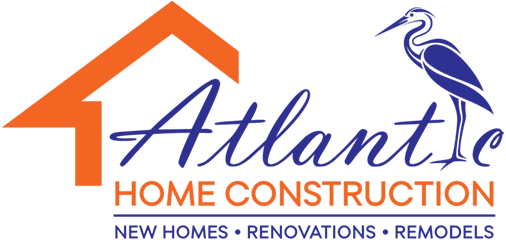 Atlantic Home Construction was technically established in 2015 after many years of renovating, remodeling, and building new homes. We like to say we put a name on what we've been doing for over two decades. Through word-of-mouth and our unique company set-up (which allows for real estate brokerage services) Mike Baldwin, Owner/President started Atlantic Home Construction.
Mike says: "Our unique company set-up allows Atlantic Home Construction access to real estate brokerage services and provides a philosophy that is simple: provide value for our customers. That's it! From buying your lot to building your home to selling your existing home, at Atlantic Home Construction, we're with you from start to finish."
All home construction services are conducted through Atlantic Home Construction, LLC. Atlantic Home Construction, LLC, Atlantic Real Estate, LLC, and Atlantic Companies, LLC are all individual companies allowing all holdings the ability to work hand-in-hand providing forward thinking ideas, superior quality and lasting value, built around genuine customer care – Synergy!
Visit our web site at: www.AHCNewHomes.com
Below are a few of our completed custom homes.
Contact us today to schedule your builder consultation.